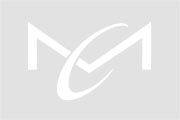 The Sixth Circuit Court of Appeals reversed a wire ane mail fraud conviction against three employees of a company that operates truck stops nationwide. The company allegedly falsely promised discounted fuel prices, and then secretly shorted the customers through deceptive invoicing and rebate techniques.
Tha trial court allowed the government to play audio recordings of the company's president, who was heard using deeply offensive racist and misogynistic language, reasoning that the language meant that the president was a bad businessman thereby making him reckless enough to commit fraud.
The Court of Appeals held that this evidence was unfairly prejudicial and was not supported by FRE 404(b)'s exceptions to prior bad act evidence being admitted, and therefore vacated the conviction.
Defendants should retain experienced federal criminal defense attorneys who stay current with developments in the Federal Rules of Evidence so this type of inflammatory language would never be admitted at a fair trial.