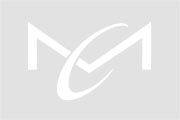 Scott C. Cox, a partner in the law firm of Cox & Mazzoli, PLLC, was recently recognized by Best Lawyers as the 2022 "Lawyer of the Year" for White Collar Criminal Defense.
Only a single lawyer in each practice area in Louisville, Kentucky was honored as the "Lawyer of the Year," making this honor particularly significant. This small group of attorneys is selected based on impressive voting averages received during the peer review process submitted by other criminal defense attorneys and judges. Receiving this designation reflects the high level of respect a lawyers has earned among leading criminal defense attorneys in Louisville who are known for their abilities, professionalism and integrity.
Since it was established in 1983, Best Lawyers has become universally regarded as the definitive guide to legal excellence.
About Cox & Mazzoli, PLLC
Scott Cox and Mike Mazzoli concentrate their practice in the area of federal and state criminal defense. In addition, they represent plaintiffs in serious personal injury litigation. Mr. Mazzoli has recently had tremendous success advocating for both federal Presidential pardons and for pardons and commutations from Kentucky's governors.