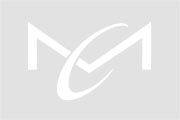 The Kentucky Supreme Court held on February 19, 2015 that criminal defense attorneys were prohibited from contacting trial courts to set or lower a defendant's bond unless the request is made in open court with a prosecutor present. For years, criminal defense attorneys in Louisville would call district judges and request that a judge review their client's conditions of release.
In today's opinion, the Kentucky Supreme Court held that "The facts. . . reflect an ex parte culture among some members of the Jefferson District Court and some members of the Bar that appears completely inconsistent with the ethical execution of judicial duties."
As a practical matter, defendants whose bonds are initially set by the duty judge will not be able to have those bonds reviewed until they appear in court before the district judge who has been assigned to hear their case. Any attorneys who advertise that they can have a client released from jail any earlier than that are promising to commit an unethical act. Defendants should retain criminal defense attorneys who will aggressively represent them at their first appearance before the arraignment judge and have their bonds lowered then.