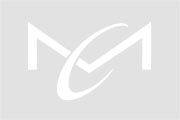 A defendant who had been convicted of manufacturing methamphetamine received a sentence of 50 years because of his status as a Persistent Felony Offender in the 1st Degree.
During trial the government introduced certified copies of the defendant's prior convictions to establish his PFO status. No witnesses were called. The Kentucky Supreme Court held that it was not sufficient for the government to expect the jury to draw reasonable inferences from prior judgments and reversed the PFO component of the sentence. This reduced the final sentence from 50 to 15 years.
The importance of this decision is that now prosecutors will likely be required to call witnesses at trial to establish all the elements of a defendant's PFO status. It also raises the issue of whether this ruling will have any retroactive effect. See, Commonwealth v. Moore, 2013-SC-000495.