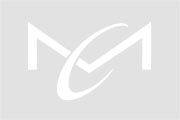 After being convicted at trial and sentenced to 15 years, a defendant hired Mike Mazzoli and our firm to represent him on appeal. The Kentucky Court of Appeals reversed our client's conviction on April 22, 2016. (Purdom v. Commonwealth,14-CR-00001).
The defendant was convicted of distribution of matter portraying a sexual performance by a minor. Part of the evidence presented to the jury was child pornography. Trial counsel objected to this proof but the Judge admitted it without considering whether the danger of undue prejudice outweighed its probative value. (KRE 403).
The Court of Appeals noted that, "[I]n its role as a gatekeeper of evidence, a trial court must view and consider any disputed evidence to determine its admissibility on relevancy grounds, regardless of the revolting nature of that evidence."
Our firm has now prevailed in both the federal and state courts of appeal in these obscenity/ First Amendment cases. It is important that defendants retain highly experienced federal criminal defense attorneys in these challenging cases.