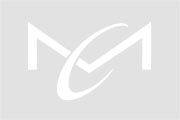 The Sixth Circuit, earlier this year, reversed a defendant's felon in possession of a firearm conviction because of the trial court's errors at sentencing. (U.S. v. Cabrera, 14-5572 (1/22/16)). The defendant had argued that the government's audio recordings had been intentionally altered prior to trial. The defendant did not testify at trial, however, and the trial court punished him at sentencing for making a false allegation against the government.
The Sixth Circuit held that the court's decision violated the defendant's Sixth Amendment right to challenge the government's case and present a defense. As a result, the sentence was vacated and the case was remanded to the trial court for resentencing.
Sentencing is a critical stage of any criminal proceeding and it is important that people accused of crimes hire experienced criminal defense attorneys who prepare diligently for sentencing hearings.