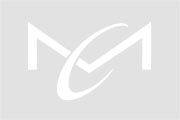 Scott C. Cox and Mike Mazzoli were thrilled to learn Tuesday that they had won a full and unconditional Presidential pardon for one of their clients. They received a call from the Pardon Attorney immediately after President Obama signed the official paperwork.
Scott and Mike litigated this matter for 12 years and their client could not have been more deserving. While the President has commuted many sentences, this was only the 212th full pardon he has issued during his eight years in office.
Cox & Mazzoli is accepting new clients who need older criminal convictions pardoned or sentences commuted by Kentucky's Governor or by the President of the United States.