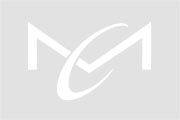 The United States Sentencing Commission enacted a new Guideline permitting sentencing courts to reduce drug sentences by two offense levels. The Guideline went into effect on November 1, 2014 and is retroactive. In other words, defendants who were sentenced many years ago are potentially able to benefit from this Guideline Amendment.
The United States Probation Office in Louisville is reviewing old presentence investigation reports to determine defendants who might be eligible for this reduction. When these defendants are identified, the probation office will recalculate their Sentencing Guidelines and submit them to their sentencing judge for consideration. Courts are not required to afford the reduction for defendants but have the discretion to do so.
Our firm is contacting the probation office on behalf of our clients to advocate early consideration of the Guideline Amendment and we are recalculating the Guidelines for our clients as a consideration to the probation office. We hope this will move our clients up on the list and will help them get approved for resentencing more quickly.