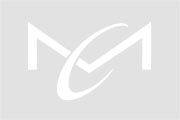 At a hearing in the trial court a defendant physically assaulted the prosecutor by slamming his head against a courtroom table repeatedly. The defendant was later convicted of assaulting a government official.
The trial court increased the defendant's sentence after concluding that the courtroom table qualified as a dangerous weapon. The defendant appealed and the Sixth Circuit Court of Appeals held that considering the circumstances under which the table was used, its capability to inflict serious bodily harm, its size and density, and the actual injuries suffered by the prosecutor, the table qualified as a dangerous weapon as used by the defendant.
Sentences are frequently increased or decreased depending on how the courts apply the Sentencing Guidelines. Cox & Mazzoli is the most experienced federal criminal defense law firm in Kentucky at interpreting and arguing the correct application of the Sentencing Guidelines to a particular defendant's case. Our federal criminal defense attorneys routinely persuade judges to impose lower sentences based on our arguments concerning the correct applicability of the Guidelines.