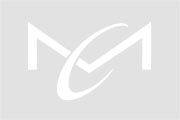 In Roy Black's April 6, 2000 book, Black's Law, (Simon & Schuster), Black, one of America's best criminal defense attorneys, recounts his trial strategy in four of his most famous cases. The first case, Florida v. Alvarez, comes straight from today's front pages. Alvarez, a Miami police officer, was put on trial for shooting an African-American suspect with no criminal record. Black faced off against then Dade County State Attorney Janet Reno and her top trial lawyers.
Black employed an aggressive pretrial investigative strategy and a superb trial performance to win an acquittal for the police officer. The not guilty verdict caused violent protests and looting in parts of Miami similar to what is taking place today in Ferguson, Missouri.
What constitutes an aggressive criminal defense? The first thing is for a defense attorney to visit the scene of the alleged crime. Seasoned investigators need to be employed (preferably former police officers and federal agents) to locate and interview prospective defense witnesses. An aggressive motion practice should be used to prevent the government from introducing damaging evidence. Finally, countless hours of hard work need to be spent preparing for trial where a client's liberty is at stake.
Black's book should be required reading for all criminal lawyers and would be enjoyed by anyone who watches TV crime dramas.