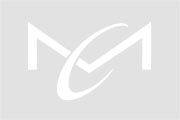 Scott C. Cox was in August selected by his peers to be recognized in The Best Lawyers in America in the practice areas of General Criminal Defense and White Collar Criminal Defense. Scott has been recognized by his peers every August for 11 straight years.
For more than three decades, Best Lawyers has been regarded - by both the profession and the public - as the most credible measure of legal integrity and distinction in the United States. Recognition by Best Lawyers symbolizes excellence in practice.
Inclusion in Best Lawyers is based on a rigorous peer review survey. It is one of the highest honors any lawyer can obtain.
Mr. Cox and Mr. Mazzoli are available to help clients with any state or federal criminal defense cases.