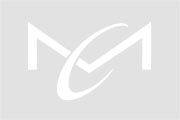 The Kentucky Supreme Court recently ordered that evidence should be suppressed when it is discovered because the original reason for a traffic stop ended and the search was prolonged to complete a dog sniff search. Comm. v. Lane, No. 2015-CA-001698.
In Lane, a routine traffic stop was prolonged so that police could have a drug dog brought to the scene to conduct a search of the defendant's car. The Court held that the first traffic stop was proper. However, after the reason for the initial stop is satisfied, police may not justify a prolonged seizure beyond the time reasonably required to complete the justification for the initial stop.
Aggressive criminal defense attorneys carefully analyze police justification for automobile stops. Many new decisions afford defense attorneys opportunities to have evidence suppressed and cases dismissed when police violate a defendant's Fourth Amendment rights. See, Rodriguez v. U.S., 135 S.Ct. 1609 (2015).