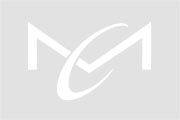 The Kentucky Court of Appeals Reverses Criminal Conviction. No. 2017-CA-927
A young woman in Elizabethtown, Kentucky hired local counsel and tried her criminal custodial interference case. She was convicted and sentenced to one year in prison pursuant to KRS 509.070.
The defendant then retained Cox & Mazzoli to represent her on her appeal to the Kentucky Court of Appeals. Today the Court of Appeals agreed with Mike Mazzoli's brief and held unanimously that the Hardin Circuit Court should have entered a directed verdict of acquittal after the trial. The charges in circuit court should be dismissed soon and our office will move to expunge any reference to the case.
Mike Mazzoli is a superb researcher, writer, and appellate attorney. His record for winning reversals in criminal cases is unmatched.