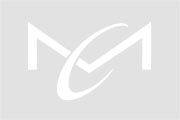 It is normal and understandable for people who are charged with federal crimes to search the internet for experienced federal criminal defense attorneys. Unfortunately, lawyers who have never tried a federal criminal case market themselves as aggressive and experienced attorneys. The vast majority of them have never even tried a federal criminal case, either for trafficking in narcotics or white collar criminal offenses. The tiny fraction of those lawyers who advertise who may have tried a federal criminal case have never won one for a client. People who call these lawyers should ask them how many federal criminal cases they have tried and won for their clients. Ask them for the names of their clients and their case numbers so you can verify what they tell you.
Scott Cox and Mike Mazzoli are both former federal prosecutors. Each worked as Assistant United States Attorneys for the Western District of Kentucky for many years. Both of them tried dozens of federal criminal cases and each won close to 95% of their trials.
Since moving into private practice 24 years ago, Scott and Mike have won multiple criminal trials including many in federal court. Mike and Scott have won not guilty verdicts for clients in every conceivable narcotics case - including marijuana, methamphetamine, heroin, cocaine, crack, pills and more. They have won federal white collar cases in mail and wire fraud prosecutions, money laundering, Travel Act, insider trading, interstate transportation of stolen property and tax fraud among many others. These were trials in the federal courts all over Kentucky. Call us and ask for names and case numbers. Don't hire an attorney who has never tried or won a case like yours.