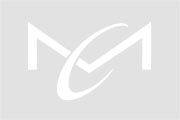 Defendants who commit a crime of violence or drug trafficking offense in federal court who have two prior drug trafficking felonies are subject to a Career Offender enhancement that can increase their Sentencing Guidelines to 360 months to life. The Sixth Circuit continues to be in the minority of jurisdictions that do not find that attempt or drug conspiracy convictions count as predicate offenses under the Career Offender provisions of the Guidelines.
The Seventh Circuit Court of Appeals continues to interpret the Guidelines as including these predicate offenses. Because the federal circuits are fairly evenly divided on this issue we expect the Supreme Court to hear one of these cases soon so there is national uniformity in federal sentencing.
It is important that defendants in federal criminal cases retain experienced federal criminal defense attorneys who remain current on case law applicable to their clients' cases.