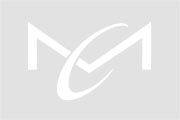 The Sixth Circuit Court of Appeals recently held that a prosecutor had committed misconduct during closing arguments in bank fraud trial. The Assistant U. S. Attorney told the jury that they, too, were victims of the defendant's bank fraud and that everyone would have to pay for the defendant's actions. The Court wrote that a prosecutor may not make "Golden Rule" appeals to jurors putting them in the place of victims.
The prohibition of Golden Rule arguments is known, or should be known, by even the most inexperienced prosecutors. Nevertheless, the Court refused to reverse the conviction holding that the statements were not flagrant and that they were relatively isolated. The Court also held that the defendant did not properly object to the statements in the trial court.
This case illustrates why defendants in federal criminal cases should hire experienced federal trial lawyers to defend them in court.