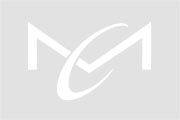 The Ninth Circuit, on May 21, issued a major decision that broadens the applicability of the Safety Valve to far more defendants in federal drug cases. U. S. v. Lopez, No. 19-50305 (9th Cir. May 21, 2021). The decision of the three judge panel was unanimous, and, importantly, one of the judges was Sixth Circuit Senior Judge Danny Boggs. Boggs is one of the most conservative judges in the country and it is likely that the current Supreme Court would affirm the Lopez decision.
The First Step Act broadened the Safety Valve to permit defendants in narcotics cases to be eligible even if they have four criminal history points. The new law states that to be ineligible for consideration a defendant must have more than four points, at least one three point felony and one two point crime of violence. Sentencing judges have been considering these prerequisites separately, meaning that any one disqualifies a defendant for Safety Valve consideration. Now, the Ninth Circuit has held that the government must prove that all three apply to a particular defendant before they are ineligible which means most defendants should now qualify.
The Safety Valve is tremendously important because it allows a judge to sentence without regard to a mandatory minimum. In addition, a defendant gets another two level reduction in his Sentencing Guideline calculation.
This new case applies to five of our current clients. It is essential that defendants in federal drug cases hire experienced, aggressive federal defense attorneys who stay up-to-date on all new appellate decisions that can lower a client's exposure.