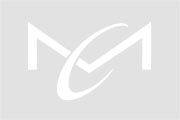 Mike Mazzoli was appointed last week to serve on the Advisory Committee on Rules of the United States Court of Appeals for the Sixth Circuit. This is one of the highest honors an appellate attorney can receive in the United States. One or more judges who currently serve on the Court must recommend an appellate attorney for service on this Committee. The appointment begins April 1 and will run through March 31,2020.
Mike will attend the Committee's next meeting on May 13 at the Sixth Circuit Judicial Conference in Detroit, Michigan. The Committee advises the Court with regard to local rules and operating procedures.
This honor further underscores Mike's reputation as one of the best appellate lawyers in America for both state and federal courts. Mike is also one of the only attorneys on the Committee who concentrates their practice in criminal appeals.