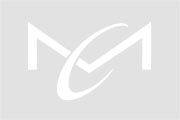 The U. S. Supreme Court held today that prolonging a routine traffic stop to have a drug dog sniff a vehicle, absent reasonable suspicion, constitutes an unreasonable seizure and any evidence located in the car must be suppressed.
It is common practice for police to ask motorists pulled over for speeding whether they have illegal drugs in their cars. If the motorist denies possessing contraband but refuses to consent to a police search of the vehicle, police frequently temporarily detain the driver and have a drug detecting dog sniff the outside of the vehicle. If the dog alerts indicating that narcotics are inside the vehicle, the police then have probable cause and may search the interior of the car.
The Supreme Court today held that police must have reasonable suspicion to believe that illegal drugs are in the car before they can detain a driver and summons a drug dog to sniff the car. As a result, a defendant's five year federal conviction for possessing methamphetamine was overturned and he was released from custody. See, Rodriguez v. United States, 13-9972.
This decision will profoundly alter how police operate in the field. The decision also demonstrates the importance of retaining experienced criminal defense attorneys who are current and track all recent, relevant appellate decisions to benefit their criminal defendant clients.