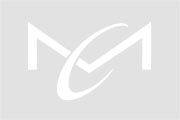 Former University of Louisville basketball player Chris Jones was arrested and charged with rape and sodomy on February 26, 2015. (See, Louisville Courier-Journal, page 1, 2/27/15 "Jones' Rape, Sodomy Charges Rock Louisville."). Our firm, along with attorneys Ryan McCall and Rob Eggert, were able to secure Mr. Jones' release from jail at his arraignment.
After aggressively investigating the criminal charges against Mr. Jones we became convinced that a grand jury would not indict him. We took the unusual step of turning over our investigative work to the local prosecutor's office and requested that the government present our evidence to the grand jury considering charges against Mr. Jones and two other men.
On April 28, 2015 a Louisville Grand Jury returned no charges against Mr. Jones, thereby bringing the criminal case against him to a close. (See, Louisville Courier-Journal, page 1, April 29, 2015, "Chris Jones in Tears After Rape Exoneration.").
This case illustrates the value of an aggressive criminal defense including the early involvement of retired federal agents to investigate all potential defenses.