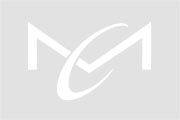 The Kentucky Supreme Court, in King v. Commonwealth, reversed our client's First Degree Sexual Abuse conviction. Mr. King had gone to trial with different counsel who did not object to the lead detective's comments about Child Sexual Abuse Accommodation Syndrome. This discredited testimony concerned the opinions about the alleged victim's failure to timely report the crime.
After being convicted, Mr. King retained our firm to argue his case before the Supreme Court. The Court agreed that palpable error occurred when the alleged victim's credibility was improperly bolstered by the lead detective.
Mike Mazzoli drafted and argued the appeal before the Court. We are hopeful our client will be released from custody in the next 30-45 days.