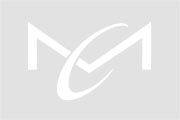 On December 4, 2015 the Kentucky Court of Appeals restricted the government's ability to forfeit property. In Gritton v. Commonwealth, No. 2014-CA-000725-MR, the Court joined the rest of the nation in limiting prosecutors' ability to seize and forfeit property without relatively significant evidence of criminality.
Gritton's truck was ordered forfeited on March 18, 2014 by a Circuit Court Judge. The Court found that Gritton was unemployed, the truck had been purchased in a manner to avoid IRS reporting requirements, both sets of the truck's keys were in Gritton's home, Gritton maintained insurance on the vehicle and the truck was seen almost exclusively in Gritton's driveway.
The Court determined that this evidence was enough to shift the burden to Gritton to prove that he lawfully acquired the truck. After finding that he was unable to do so, the Court ordered forfeiture.
The Appellate Court acknowledged that the Commonwealth must prove only "slight" evidence of traceability. However, even under that extraordinarily low standard, the Court held that there was not sufficient proof to shift the burden to Gritton. "Any attempt to say the funds were illegally obtained, much less the proceeds of a drug deal, is a mere accusation and too tenuous to be called slight." The Court therefore reversed the trial court and ordered that Gritton's truck be returned to him.
The Gritton decision was not unexpected in light of the national criticism of the government's aggressive forfeiture policies. Cases limiting the government are being published around the country and in federal court in federal criminal forfeiture matters.