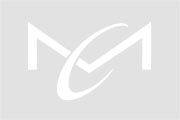 A federal trial judge in Brooklyn last week probated a drug defendant because the collateral consequences the defendant would face as a felon were, in the judge's words, "punishment enough." The judge noted that these consequences served no useful purpose other than to further punish criminal defendants after they have completed their court-imposed sentences.
There are nearly 50,000 federal and state statutes and regulations that impose penalties on felons. For example, felons can be prohibited from living in public housing and restricted from certain types of employment. The judge believed that many of these life-long collateral consequences should be considered by sentencing courts.
This New York federal criminal case demonstrates why a defendant should retain an experienced and creative federal criminal lawyer who is current on federal sentencing matters.