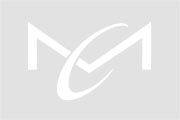 A Federal Judge in New York last week ruled that narcotics seized from a man could not be used as evidence by the government because agents had used a cell-site simulator without first obtaining a warrant. These simulators, commonly known as Stingrays, have been widely used by law enforcement to track targets of criminal investigations.
These portable devices mimic a cell phone tower and cause cell phones to transmit "pings" which can be intercepted by police and permit them to determine a target's location. The Justice Department announced a new policy late last year requiring federal agents to obtain search warrants prior to using these simulators. This change in policy is consistent with recent Supreme Court precedent requiring a court order before police can use a GPS tracking device on a suspect's car.
Stingrays have long been used by both federal and state law enforcement in Kentucky. It is important that defendants retain experienced criminal lawyers to attack the evidence generated when these devices are used illegally.