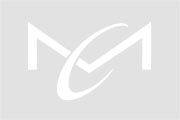 The 1987 enactment of the United States Sentencing Guidelines and the proliferation of mandatory minimum sentences in drug cases have caused an enormous decline in federal criminal cases that go to trial. The Sentencing Guidelines have transferred too much power to federal prosecutors which permits them to coerce defendants into guilty pleas because of the increased sentences that would be handed down if a defendant went to trial and was convicted.
The New York Times published an interesting article today about the paucity of federal criminal trials taking place in the Southern District of New York. The same thing is happening all over the United States including in the Western and Eastern Districts of Kentucky. As one federal judge noted, the "thin presentation of evidence needed for indictment is hardly ever subjected to closer scrutiny by prosecutors, defense counsel, judges or juries."
Mike Mazzoli and Scott Cox have tried more than 50 criminal trials in federal court, ranging from mail, wire, and tax fraud, to narcotics and environmental crimes. Individuals targeted by federal authorities should hire experienced federal criminal lawyers to defend them properly.