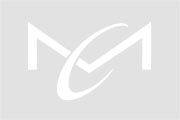 The Kentucky Supreme Court, in Gray v. Commonwealth, recently decided a suppression issue on a defendant's statement's admissibility. When a person is being interrogated by police, there must be clear and convincing evidence that the defendant's statement is voluntary. The Kentucky Supreme Court last month held that "voluntariness is not affected by ordinary trickery and prevarication. But when police actively and objectively coerce a suspect to the extent that his will is overborne and the coercion was a crucial motivating factor for the confession, the confession can be suppressed." The key question is whether the tactic, in the totality of circumstances, would overwhelm the will of an ordinary person.
Our clients tell us that police will frequently inform them that if they don't make a statement or agree to a search, the police will obtain a search warrant and tear up their home during the execution of the warrant. Clients also report that police will tell them they will take their children away to the Home of the Innocents if consent to search is not given.
It is unclear whether that type of conduct would be a "crucial motivating factor for the confession," causing the confession to be suppressed. It is, however, crucial to retain experienced and aggressive federal criminal defense attorneys to litigate this issue.