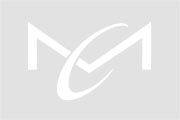 Last month the President commuted the sentences of 214 people, mostly non-violent inmates, convicted of drug trafficking. The President has now commuted, or lowered, the sentences of 562 inmates, which is a record number of pardons or commutations.
These commutations are part of a 2009 Justice Department policy change where federal prosecutors were ordered to eliminate disparities in sentences between people convicted for crack cocaine versus those for powder cocaine.
President Obama is expected to continue releasing record numbers of inmates during his last months in office. Our office is encouraging all of our clients to file petitions with the Pardon Attorney for commutations.