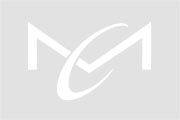 Lee moved to the United States when he was 13 and has never returned to South Korea in over 30 years. He possessed a green card. In 2008 he pleaded guilty in federal court to trafficking in ecstacy. His defense attorney erroneously told him that he would not be deported because of the guilty plea. When Lee learned he was going to be deported he attempted to set aside his guilty plea arguing that he had received ineffective assistance of counsel. The Sixth Circuit refused his request but on June 23, 2017 the Supreme Court reversed.
Chief Justice John Roberts held that Lee was prejudiced by the erroneous advice and had demonstrated a "reasonable probability that, but for counsel's errors, he would not have pleaded guilty and would have insisted on going to trial."
This case demonstrates why people should hire experienced federal criminal defense lawyers who are current on every aspect of criminal law and procedure, including immigration consequences.