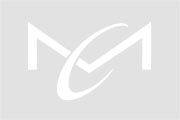 On June 5th the Supreme Court agreed to hear a case out of the Sixth Circuit (USA v. Carpenter) where a defendant sought to suppress cell phone records the government had obtained in his criminal case.
Law enforcement is now able to track a citizen's location because all cell phones establish a connection with cell towers. The government can determine from the directional signals emanating from the towers a cell phone user's location.
Law enforcement obtains these records from cell phone companies under the Stored Communications Act, instead of seeking a search warrant which they are required to do in so many other circumstances.
We are hopeful that the Supreme Court agrees that federal criminal defendants have a reasonable expectation of privacy in their location and that the Court will require the government to establish probable cause and seek a search warrant before these records will be turned over to law enforcement.