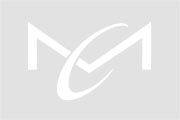 In an important new decision in the Sixth Circuit, the Court of Appeals held that all evidence of drug trafficking, including guns and heroin, should have been suppressed at trial. The most interesting part of the case is that police prepared a five page affidavit in support of the search warrant that was full of facts demonstrating the defendant's involvement with drug trafficking. The appellate court broke the affidavit down into paragraphs, however, and ruled that the majority of them did not support a finding of probable cause. There is also excellent language about nexus issues concerning a residence.
The case is U.S. v. Christian, case number 17-1799 (March 9, 2018), and can be found on the Sixth Circuit's website.
It is important that criminal defense attorneys stay up to date about all new appellate decisions, both in Kentucky and in the federal courts of appeal. The Christian decision will immediately benefit several of Cox & Mazzoli's federal criminal clients.