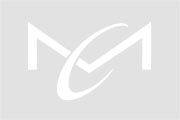 Mike is a member of the United States Sentencing Commission's Practitioner's Advisory Group, a panel of seventeen attorneys from around the United States who are chosen to advise the Sentencing Commission on such matters as priorities for sentencing reform and proposed amendments to the Sentencing Guidelines. Mike is serving a three-year term (2009-2012) as one of three at-large members on the committee.
Mike is the head of the Criminal Justice Act Attorneys Panel, a group of over one hundred federal criminal defense attorneys in the Western District of Kentucky who accept appointments to defend indigent clients in federal court. As Panel Representative, Mike regularly provides updates about changes in criminal law, local and national legal education seminars, good sources of case law and analytical information, and details about billing rates and payment processing for appointed attorneys. Mike also helps manage the Panel, serves as liaison to the federal Judges, and represents the Western District of Kentucky's attorneys at the annual national conference of Panel Representatives. Mike was named to lead the panel in 2005 and was re-appointed to serve another four-year term in 2009.
Mike is the President and Chairman of the Board of Directors for the Federal Community Defender's Office, the agency that serves as the "public defender" for persons accused of federal crimes in the Western District of Kentucky. As Board member, Mike helps manage the office's business affairs and consults on other matters as appropriate. Mike was named to the Board in 2002, and re-appointed by the Western District of Kentucky Judges for successive three-year terms in 2006 and 2009.