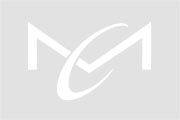 A Louisville native was indicted for murder for shooting and killing a person who was on his property without his consent. Prosecutors alleged that the victim was killed without provocation and urged the jury to find the defendant guilty of First Degree Murder.
We argued that our client was not guilty because he acted in self defense. We also argued pretrial and during trial that our client was immune from prosecution because of Kentucky's Castle Doctrine and for general self defense privileges in addition to Kentucky's stand your ground statutes.
The Judge instructed the jury that they could find the defendant guilty of First Degree Murder which carries a potential penalty of 20 to 50 years or life. The jury was also given the option of finding our client guilty of Manslaughter which has a penalty of ten years in prison, or Reckless Homicide which is a Class D felony carrying a five year sentence.
The jury deliberated approximately five hours before finding our client not guilty of all counts.